Facemelting w/Chad Sakac Pt.1 – The CTO Advisor Podcast 088
We finally got Chad Sakac on the podcast. It only took Chad taking a role at Pivotal to get him on. As with his blog, Chad can run a little long so we split the conversation into two episodes. The first episode focuses on the growth and customer demand for HCI.
Show Notes
3:30 – Facemelting numbers from the DellEMC Converged business
7:00 – Customers want HCI
11:15 – What's the market for VxBLOCK when HCI is a rocketship?
12:30 – SAP HANA on HCI vs. CI
16:00 – Sometimes we don't care about vendor certification
18:30 – The importance of software vs. hardware
Share This Story, Choose Your Platform!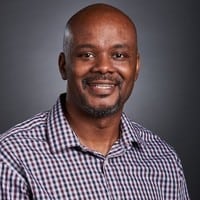 IT infrastructure subject matter expert (Cloud, Virtualization, Network & Storage) praised for transforming IT operations in verticals that include Pharma, Software, Manufacturing, Government and Financial Services. I've lead projects that include consolidation of multiple data centers and combining disparate global IT operations. "Three letter" Federal agencies have called upon me to lead the modernization of critical IT communication platforms.