Edge to Cloud: This isn't Your Father's Tractor
Keith Townsend assembled a panel of experts to define and discuss Edge Computing. The conversation ranges between what is the edge to who is the customer for edge.
Show Notes
Panel CEO RackN – Rob Hirschfeld – https://www.linkedin.com/in/rhirschfeld/
SVP Appgate – Tina Gravel – https://www.linkedin.com/in/tinagravel/
VP Clarify360 -Jo Peterson – https://www.linkedin.com/in/jopeterson1/
CEO/Founder Edgevana – https://www.linkedin.com/in/markthiele/
Independent Analyst – Sarbjeet Johal – https://www.linkedin.com/in/sarbjeetjohal/
Full Video Interview – https://youtu.be/WRxnEeTrJUI
John Deere Tractor video – https://www.youtube.com/watch?v=9dQItxc5zto&
Share This Story, Choose Your Platform!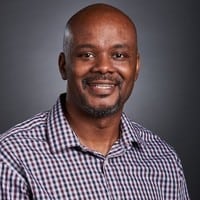 IT infrastructure subject matter expert (Cloud, Virtualization, Network & Storage) praised for transforming IT operations in verticals that include Pharma, Software, Manufacturing, Government and Financial Services. I've lead projects that include consolidation of multiple data centers and combining disparate global IT operations. "Three letter" Federal agencies have called upon me to lead the modernization of critical IT communication platforms.