Double Dose of Kubernetes From Kubecon 2019 – CTO Advisor 109
This is a double dose of the CTO Dose on the CTO Advisor podcast. Say that 3-times fast. Keith sits down in two separate interviews with leaders in the Kubernetes community. The first interview is with Kubernetes co-founder and VMware Principal Engineer Joe Beda (Twitter:@JBeda). Keith and Joe discuss how VMware is approaching Kubernetes for an enterprise audience. The two touch on VMware's Project Pacific and Tanzu.
In the 2nd interview, Keith interviews Bryan Liles (Twitter:@bryanl) who was the Conference co-Chair for Kubecon 2019 San Diego. The conversation shifts focus to community and culture around Kubernetes in the opensource community and Kubernetes in the enterprise community.
Overall, the episode is one of the longer ones we published but two very related conversations.
Share This Story, Choose Your Platform!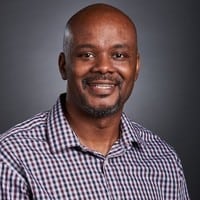 IT infrastructure subject matter expert (Cloud, Virtualization, Network & Storage) praised for transforming IT operations in verticals that include Pharma, Software, Manufacturing, Government and Financial Services. I've lead projects that include consolidation of multiple data centers and combining disparate global IT operations. "Three letter" Federal agencies have called upon me to lead the modernization of critical IT communication platforms.