CTO Advisor 086: Behind the scenes with Mrs. CTO Advisor
We've been promising to do a behind the scenes look at the CTO Advisor and let you in on the private side of the business. The CTO Advisor is a family owned endeavor with Keith and Melissa Townsend at the helm. What were some of the challenges in starting and running a business as husband and wife. What were some of the expected experiences of running the CTO Advisor vs. the reality? Great raw conversation between the founders of The CTO Advisor.
Share This Story, Choose Your Platform!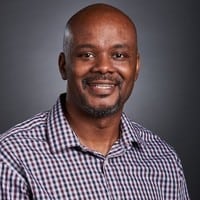 IT infrastructure subject matter expert (Cloud, Virtualization, Network & Storage) praised for transforming IT operations in verticals that include Pharma, Software, Manufacturing, Government and Financial Services. I've lead projects that include consolidation of multiple data centers and combining disparate global IT operations. "Three letter" Federal agencies have called upon me to lead the modernization of critical IT communication platforms.