Oracle Cloud and Intel Icelake
During our conversation (https://youtu.be/IADg1BFHyc4) with Rebecca Weekly, VP of Hyperscalers at Intel, she mentions the importance of independent software vendors such as VMware to enable the features of Icelake in the public cloud. We pull on that thread in this sponsored video with Clive D'Souza, GM of Oracle Cloud VMware Solution (OCVS). Keith gets an update on Oracle Cloud VMware Solution and probes Clive on what advantages VMware customers can expect for Icelake in OCVS and how customers migrate to the platform.
Share This Story, Choose Your Platform!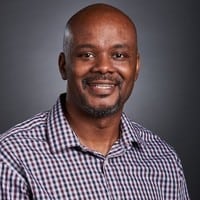 IT infrastructure subject matter expert (Cloud, Virtualization, Network & Storage) praised for transforming IT operations in verticals that include Pharma, Software, Manufacturing, Government and Financial Services. I've lead projects that include consolidation of multiple data centers and combining disparate global IT operations. "Three letter" Federal agencies have called upon me to lead the modernization of critical IT communication platforms.