Ethical AI with Swathi Young
Today, Keith chats with author Swathi Young about the AI and Machine Learning ethics framework.  Keith asks the hard questions in regards to responsibility and policies. 
What is Ethical AI? 

What should CTO's consider in AI projects? 

What guardrails should citizen data scientists consider?
Share This Story, Choose Your Platform!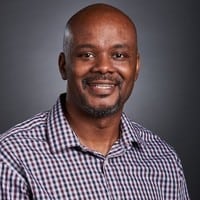 IT infrastructure subject matter expert (Cloud, Virtualization, Network & Storage) praised for transforming IT operations in verticals that include Pharma, Software, Manufacturing, Government and Financial Services. I've lead projects that include consolidation of multiple data centers and combining disparate global IT operations. "Three letter" Federal agencies have called upon me to lead the modernization of critical IT communication platforms.