VMware & Azure are the Leaders in Hybrid Cloud
2019 was the year that enterprise IT all agreed that hybrid-IT is the future operating model for IT. 2021 may be the year that we stop calling it Hybrid-IT or Hybrid Cloud and just call it IT and Cloud. It's clear to me that VMware and Microsoft Azure are the leaders in the space. There are others like Nutanix who have interesting visions but I firmly believe Microsoft and VMware are further along in execution. What the video to find out why.
Share This Story, Choose Your Platform!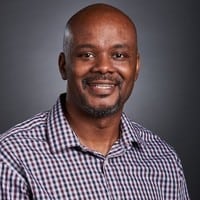 IT infrastructure subject matter expert (Cloud, Virtualization, Network & Storage) praised for transforming IT operations in verticals that include Pharma, Software, Manufacturing, Government and Financial Services. I've lead projects that include consolidation of multiple data centers and combining disparate global IT operations. "Three letter" Federal agencies have called upon me to lead the modernization of critical IT communication platforms.