Solving the Cloud Skills Shortage
Why has AWS partnered with NetApp to deliver AWS FSx ONTAP? From my perspective, it's all about the talent shortage for cloud engineers. A 2020 Deloitte survey of 50 CIO's predicted a reduction of 41% of the number of workloads running on-premises vs. the public cloud. I challenge these numbers.  
My direct conversations with public cloud providers show a significant gap in the number of cloud engineers on the job market vs. the number of engineers available to perform the migrations. To retain talent, Amazon raised the maximum base salary for employees from $160,000 to $350,000. As of this writing, AWS has over 30K open positions worldwide. All the public cloud providers and customers are competing for the same talent.  
So, the shorthand, "too much cloud and not enough engineers," to meet that 41% reduction goal.  
What's the Solution?  
What happens when you don't have enough resources to meet the demand. Sharing resources is one option. I talk to a lot of engineering consultants. There is no shortage of work for helping customers migrate to the public cloud. However, the waitlist to get an AWS Professional Services engineer engaged in your project may stretch too long for your migration needs. Also, professional services also aren't a great long-term solution for day-to-day administration.  
VMware shows a second method, adopting a hybrid infrastructure. VMware Cloud on AWS enables enterprises to lift and shift data center workloads directly to AWS infrastructure. However, customers don't receive the total agility of the public cloud. However, many architects look at VMware vSphere as an unnecessary abstraction in the public cloud. 
AWS is showing a different type of solution with its FSx ONTAP solution. AWS and NetApp discussed the solution as part of NetApp's Cloud Field Day 13 presentation. FSx ONTAP enables enterprise storage constructs that were more difficult to consume in the public cloud.
FSx ONTAP is a NetApp storage array running on EC2 instances. Yes, a customer could deploy a cluster of EC2 instances backed by EBC storage. Next, the cluster could provide NFS and iSCSI services to applications migrating to EC2 instances. But, again, you need in-demand cloud engineers to deploy and manage the virtual storage array.  
AWS offers and supports FSx ONTAP directly. If you are one of NetApps existing 40,000 customers, there's little to no training needed to consume FSx ONTAP as a service. If you have existing integrations with a mission-critical app such as SAP, you don't have to change those integrations. You also get the scale and agility of the public cloud without disruption to your technology stack.
What about Workload migrations  
Let's not forget the other public cloud providers. Google Cloud (GCP) has been beating the drum for Anthos Migrate for a few years now. Google has an analyzer you can point at your vSphere cluster. The analyzer will return a breakdown of recommended GCP services for migration to GCP.  
Data protection companies offer turnkey solutions to migrate individual workloads to the public cloud. For example, we've used Veeam to move workloads to and from AWS. In addition, several services will perform anything from recommendations to full migrations.  
What's the catch?  
These solutions help you get to the public cloud. However, your operations still require refactoring. When things break, you must have the resources to troubleshoot the public cloud. While ONTAP will enable you to refresh data from production to QA, your team must develop a process to stand up the networking and compute for the QA landscape.  
The public cloud providers are delivering tools to help mitigate the talent shortage, but there's still a great deal of work to be done.  
Share This Story, Choose Your Platform!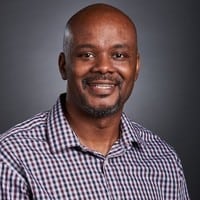 IT infrastructure subject matter expert (Cloud, Virtualization, Network & Storage) praised for transforming IT operations in verticals that include Pharma, Software, Manufacturing, Government and Financial Services. I've lead projects that include consolidation of multiple data centers and combining disparate global IT operations. "Three letter" Federal agencies have called upon me to lead the modernization of critical IT communication platforms.