Developer Originated SDN?
How would you handle a situation when a developer can open up a point-to-point tunnel between their Kubernetes hosted application and node on the internet inclusive to a public cloud resource? OpenFaaS project founder Alex Ellis created such an application called Inlets. I sat down with him for a one-on-one. How do I an old school firewall guy view this SDN-lite solution in the hands of developers? Or am I looking at it from the wrong perspective and the solution is actually for operators.
Share This Story, Choose Your Platform!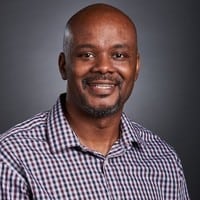 IT infrastructure subject matter expert (Cloud, Virtualization, Network & Storage) praised for transforming IT operations in verticals that include Pharma, Software, Manufacturing, Government and Financial Services. I've lead projects that include consolidation of multiple data centers and combining disparate global IT operations. "Three letter" Federal agencies have called upon me to lead the modernization of critical IT communication platforms.