This ain't ESXi on a SmartNIC
A little more on VMware Project Monterey, I envisioned VMware taking the idea of running ESXi on a SmartNIC all the way to it's natural conclusion which was virtualization of the network to support Telco RAN and services services. VMware did indeed announce the capability to virtualize Telco RAN and storage services using the power of DPU's. However, the route VMware took was a bit different than I expected.
I recapped the important stuff from VMworld 2020 in this video. Let me caveat, this is important stuff as of my consumption of VMworld content to date. Because VMworld was a virtual event, I didn't get the firehose of information I'm accustomed to receiving. I didn't take a half-dozen briefing or conduct the typical 2-dozen CTO Dose interviews. It was a different VMworld for sure.
Share This Story, Choose Your Platform!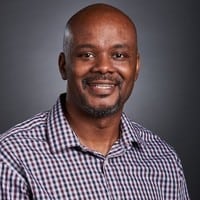 IT infrastructure subject matter expert (Cloud, Virtualization, Network & Storage) praised for transforming IT operations in verticals that include Pharma, Software, Manufacturing, Government and Financial Services. I've lead projects that include consolidation of multiple data centers and combining disparate global IT operations. "Three letter" Federal agencies have called upon me to lead the modernization of critical IT communication platforms.