Commvault Metallic and AWS RDS on vSphere – The Future of IT
I'm a big fan of running the control plane of enterprise IT in the public cloud. For technical and compliance reasons, it's not always possible or practical to migrate physical workloads to the public cloud. Data has gravity. It's much easier to place the processing closer to the data than it is to move the data.
Like every rule, sometimes you don't have a choice and have to move the data for specialized capabilities. An example is massive machine learning. However, for most workloads, the industry is getting closer and closer to moving cloud-controlled services nearest to your data. This week, I got an example of two services that have had both the data and control plans tightly coupled.
Commvault Metallic
Note: I was a guest of Commvault and Gestalt IT as part of the CommvaultGo conference. 2019 is my third consecutive year as a guest of Commvault and Gestalt.
Let's start with data protection. Commvault has a new CEO, Sanjay Mirchandani. With a new CEO comes a new message and energy.
Commvault has a well-deserved reputation as a big enterprise solution. I talked to a customer that has an annual maintenance bill in the low 7-digits figure for just one site. So, the mid-market isn't a place where the company has competed. That's until this week when the company announced the general availability of their Metallic cloud-based data backup product aimed at the mid-market.
Enterprise software such as Commvault can't merely run on some VM's inside the public cloud and be called a Software as a Service (SaaS) offering. During the analyst sessions, my peer Chris M. Evans asked about the backend. SVP of Metallic, Rob Kaloustian, shared that Commvault developers leveraged Azure-native solutions to refactor the application as a cloud-native offering hosted in Azure. While this may be true, one critical missing feature, in my opinion, is a user-facing API to automate backups. When I challenged Kaloustian on this point, Commvault claims their research showed customers in the mid-market don't care as much about automation as larger enterprises. My personal experience doesn't agree with their analysis.
The solution itself looks to be on par or ahead of solutions from Druva Inc. and Best of VMworld winner Clumio. Commvault has 20-years of enterprise backup experience. Commvault selected features they calculated had the broadest market appeal. From the start, the product offers core VM/DB backup, endpoint backup, and Office 365 backup.
The executive team was especially proud of the all-women user experience team that built an entirely new interface. Today, the offering is US-based only. Most complaints I heard from attendees is the limited geographic availability of the solution.
CommvaultGo is a global conference with customers with global requirements. I believe the introduction of Metallic at Go is more a preview of the future for this audience. I wouldn't be surprised if Metallic is how all Commvault customers consume Commvault software in the not too distant future.
AWS RDS on-Premises
The second solution is something we heard about during VMworld 2018. VMware announced the general availability of AWS RDS on vSphere; think of going to the AWS control plan, selecting a Microsoft SQL-based RDS instance, and selecting your local vSphere cluster as the AWS region. Why would anyone want to do this? Who really wants to manage databases?
Like any other IT service, we implement and manage a product because it delivers value. Managing database infrastructure doesn't bring value. Giving developers and application owners the ability to leverage the AWS control plane to deploy databases local to where the data is written and accessed provides value.
I sat down with VMware's Global Field CTO Chris Wolf during VMworld 2018 to talk about the why of AWS RDS on vSphere. It's a good refresher for understanding why. VMware published a blog post describing the technical attributes of the solutions.
The Future is Here
Both of these solutions are an example of how traditional IT vendors are marrying the appeal of the public cloud with the reality of where data lives. Also, both solutions have a long way to go in features users care about. For example, the RDS on vSphere solution doesn't have support for Oracle at product launch. Metallic only has a subset of the rich feature sets of Commvault's core product offering.
With the limitation taken into consideration, it's a clear example of the investment companies are making in helping reduce the complexity of managing IT infrastructure.
Share This Story, Choose Your Platform!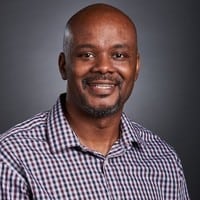 IT infrastructure subject matter expert (Cloud, Virtualization, Network & Storage) praised for transforming IT operations in verticals that include Pharma, Software, Manufacturing, Government and Financial Services. I've lead projects that include consolidation of multiple data centers and combining disparate global IT operations. "Three letter" Federal agencies have called upon me to lead the modernization of critical IT communication platforms.