Introducing the CTO Advisor Newsletter
The CTO Advisor's content is slanted toward the hybrid IT landscape. The coverage area includes the integration points of the private data center, public cloud, and software as a service. Enterprise IT shops will have some form of data center operations for the foreseeable future. As a reinforcement of this concept, VMware and Google recently announced a partnership where VMware vSphere will be available on-demand within Google's Cloud infrastructure. Hybrid-IT isn't about a location but a way of managing private and public resources.
Things will only move faster from this point. The CTO Advisor will launch a newsletter focused on the current events around hybrid-IT. We'll take at news from traditional IT companies such as VMware, HPE, DELL, and Cisco. We'll also cover AWS, Google, and Microsoft Azure.
To make it consumable, and focus on the most important link of the week, we will only share a single link. If you want to drink deeper of what we found interesting, follow the #GoodContent tag.
Subscribe
Share This Story, Choose Your Platform!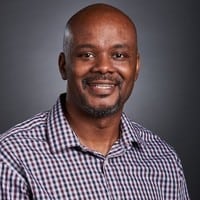 IT infrastructure subject matter expert (Cloud, Virtualization, Network & Storage) praised for transforming IT operations in verticals that include Pharma, Software, Manufacturing, Government and Financial Services. I've lead projects that include consolidation of multiple data centers and combining disparate global IT operations. "Three letter" Federal agencies have called upon me to lead the modernization of critical IT communication platforms.