CTO Dose Live – Dell Technologies World
The CTO Advisor will be broadcasting live during Dell Technologies World from April 30th to May 2nd. Think of CTO Dose Webinars as bringing the Dell Technologies Show floor to your desk. In a series of sponsored and editorial videos, Keith Townsend (@ctoadvisor) and the presenter will engage in a lively conversation as the presenter makes a case for their solution. The presenting company may provide a demo of the product or some other visual such as a slide deck. It's the CTO Dose meets Webinar.
Schedule
---
04/30/2019 1:30 PDT – DellEMC Storage
05/01/2019 1:00 PDT – DellEMC Network
Signup to receive the links to the individual Zoom Webinars as they become available. Or simply subscribe to the CTO Advisor YouTube Channel and turn on your notifications.
Note: Your email address will not be shared with sponsors. However, we may send a follow-up email on behalf of one or more of our sponsors.
Potential sponsors can reach out by emailing [email protected]
Share This Story, Choose Your Platform!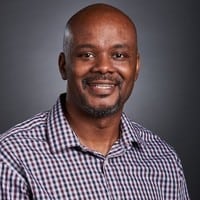 IT infrastructure subject matter expert (Cloud, Virtualization, Network & Storage) praised for transforming IT operations in verticals that include Pharma, Software, Manufacturing, Government and Financial Services. I've lead projects that include consolidation of multiple data centers and combining disparate global IT operations. "Three letter" Federal agencies have called upon me to lead the modernization of critical IT communication platforms.