Is Nutanix a Cloud Company?
One of the most popular videos on the portal describes how Nutanix isn't a cloud company. After hosting theCube for Nutanix .NEXT 2018, I thought it time to ask and answer the question again.
What value does Nutanix bring environments looking to adopt enterprise cloud technologies? What were the key announcements from .NEXT that point to a coherent cloud strategy and where are the gaps?
This Analyst Note discusses the big takeaways from the conference.
Share This Story, Choose Your Platform!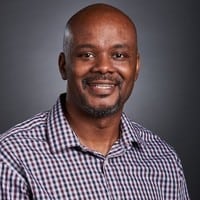 IT infrastructure subject matter expert (Cloud, Virtualization, Network & Storage) praised for transforming IT operations in verticals that include Pharma, Software, Manufacturing, Government and Financial Services. I've lead projects that include consolidation of multiple data centers and combining disparate global IT operations. "Three letter" Federal agencies have called upon me to lead the modernization of critical IT communication platforms.