HCI/Not HCI – It doesn't matter
I'm going to share a secret; IT is really difficult to manage and deliver. Technology wants to be freed and consumed smoothly by the end users. SaaS solutions prove that when you make technology simple, it will be employed at scale directly by end users. Converged infrastructures (CI) and hyperconverged infrastructures (HCI) both aim at the simplification of IT. Both, for the most part, fail in large organizations as the problem is rarely technology.
An HCI – Not an HCI
With solutions from VMware, DellEMC, HPE, Scale, Nutanix, Pivot3, Datrium and NetApp, I'm starting to think we need an HCI, not HCI artificial intelligence to keep track of the marketing term. Adam Carter and Andy Banta of NetApp fame presented to the Tech Field Day 16 delegates. The conversation was a wide-ranging discussion around the concept of HCI.
As pioneered by companies such as Nutanix, HCI is generally considered storage, compute, hypervisor and management all collapsed in unified packaging. NetApp is expanding the definition by selling what looks like a CI system as HCI. The same of the Datrium solution which markets their platform as open converged.
At the end of the day, the label doesn't matter. You can call a hotdog a sausage or a sandwich (Just as long as you don't put ketchup on it –
A Chicago thing) it's the same thing. The desired impact is to reduce the overhead associated with managing IT infrastructure thus reducing the friction between IT and end user. The simpler the infrastructure solution, the more time IT devotes to improving user experience.
HCI is (kind of) simple
The marketing appeal of HCI is that the infrastructure is simplified. By engineering a solution resulting in a single console, HCI solutions can reduce the time to deploy and management overhead. Engineers spend little to no time designing and testing integration of best in class components. Administrators no longer have multiple consoles to manage virtualization, server hardware, and storage.
In theory, streamlined IT operations follow the technology. If the technology packaging is simplified, then IT operations are simplified. If a storage administrator no longer needs to keep a spreadsheet that maps LUNS to virtual volumes and virtual volumes to datastores, then the role is collapsed into the virtualization administrator role.
Like all things, small IT organizations may initiate change via the adoption of a technology stack. A company moving from a couple of legacy storage arrays to an HCI cluster reduces the associated management overhead.
Scale breaks things
As with the case with all technology, scale breaks even the best technology. Nutanix recently announced a $1B run rate. The company apparently has found a market for its solution. However, the larger the organization, the more difficult the goal of simplifying operations via technology adoption. Transformation is about people, process, and technology. HCI is only a tool. Without a change in operations, HCI can add complexity to existing services.
As mentioned, in a small organization, it's rather simple to retire a legacy storage array. In a sizable organization, a mission-critical application's support marries a three-tier infrastructure architecture. SAP HANA is a real-world example. The platform has yet to be certified on any traditional HCI stack. Multiply this single application by a dozen or more.
If an organization can't fully adopt an HCI-fueled operations model, the result is the addition of another management stack. Instead of collapsing teams and reducing administrative overhead, HCI has increased overhead.
NetApp recognizes an advantage of their design allows IT ops to use existing SolidFire management tools alongside their HCI solution. The NetApp SolidFire is built on their SolidFire All Flash Array. The SolidFire array included in the HCI solution remains accessible via traditional SolidFire API and tools.
NetApp is late to the HCI game. During a recent analyst day at NetApp, the management team recognized the gap and purchased SolidFire in part to address the gap in their HCI portfolio. Will the NetApp SolidFire HCI prove a better operating model for the large enterprise? Time will tell, I'm interested in digging into the technical details of the solution. NetApp is on deck to present at Storage Field Day 15.
Share This Story, Choose Your Platform!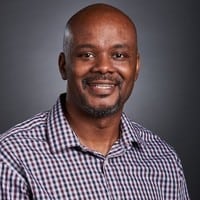 IT infrastructure subject matter expert (Cloud, Virtualization, Network & Storage) praised for transforming IT operations in verticals that include Pharma, Software, Manufacturing, Government and Financial Services. I've lead projects that include consolidation of multiple data centers and combining disparate global IT operations. "Three letter" Federal agencies have called upon me to lead the modernization of critical IT communication platforms.