Backup is Dead! [Webinar]
There are no longer any major backup software or storage hardware companies. Everyone one of these companies has repositioned their messaging to serving or protecting data assets. What does this mean to the enterprise? It's a reaction to the change of focus. Big Data is a buzzword.
The shift is broader than Big Data. Organizations are learning how to use their existing data to drive better business decisions. Cloud has been the enabler. Business users can take exports of their existing data and, process it in the cloud. The result is real business results.
The challenge is doing this at the scale needed for change in major operating entities. That's where these data protection and storage vendors want to play. The idea is to become a data management provider. If you haven't paid attention to data management, you haven't paid attention to the changes in business drivers.
Register for a webinar discussing the state of data protection.
Share This Story, Choose Your Platform!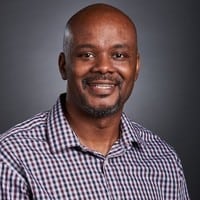 IT infrastructure subject matter expert (Cloud, Virtualization, Network & Storage) praised for transforming IT operations in verticals that include Pharma, Software, Manufacturing, Government and Financial Services. I've lead projects that include consolidation of multiple data centers and combining disparate global IT operations. "Three letter" Federal agencies have called upon me to lead the modernization of critical IT communication platforms.