Nutanix on Cisco UCS
Nutanix recently announced that they've independently tested their hyperconverged infrastructure (HCI) solution to run on Cisco UCS servers. I've seen much confusion on Twitter. There's an assumption that Cisco and Nutanix has entered an OEM relationship. Tweets like below may add to that confusion.
.@VirtualCG, @vinu1 & @raphmeyer weigh in on @nutanix + #CiscoUCS integration https://t.co/n1oLTSbD34 pic.twitter.com/teXohrGi4K

— Presidio (@Presidio) August 18, 2016
However, this is a pure Nutanix only play. Nutanix has proactively validated their HCI platform for Cisco Rack mounted configuration. Cisco seems fully focused on their Springpath OEM deal. I'm sure this is a pure economic decision. As my good friend Howard Marks points out all of the profit is in the software layer of HCI. I've shared in the past the reason for the Cisco Springpath deal is for Cisco to capture more of the HCI revenue.
@CTOAdvisor @etherealmind when $30,000 in server/SSD becomes $150K HCI node it's clear the $$$ is in the software

— Howard Marks (@DeepStorageNet) August 22, 2016
So what does this functionally mean for customers? If I were a Cisco UCS customer and I wanted Nutanix software on my UCS servers I'd look at this as an encouraging event. Is this enough? It depends on your level of tolerance for risk for the applications you run on the platform. For risk adverse environments this may not be enough. Both Cisco and Nutanix are members of TSAnet. The membership means that the two organizations will work together to solve any customer support issues.
@Lost_Signal @CTOAdvisor @etherealmind good story but in reality TSAnet ensures collaboration & NTNX support is leaps & bounds > VMW+CSCO

— Josh Odgers (@josh_odgers) August 22, 2016
Cautious customers will ask the question why isn't there a formal agreement for something that's essentially an appliance? The most cautious of enterprise customers will want as many assurances as possible. The "one throat to choke" support model is appealing. Hardware providers offer OEM support from everything from Windows Server to VMware vSphere and SAP HANA. If support issues are encountered the H/W provider will handle the call from soup to nuts.
For customers looking to simply run Nutanix' software on a validated configuration without the need of mission critical support this solution is sufficient. Overall, I like the move by Nutanix. It's a good first step in decoupling the software from the hardware platform. I'd like to see official OEM partnerships to gain a higher level of support for organizations more sensitive to support.
Share This Story, Choose Your Platform!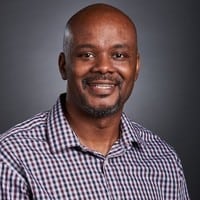 IT infrastructure subject matter expert (Cloud, Virtualization, Network & Storage) praised for transforming IT operations in verticals that include Pharma, Software, Manufacturing, Government and Financial Services. I've lead projects that include consolidation of multiple data centers and combining disparate global IT operations. "Three letter" Federal agencies have called upon me to lead the modernization of critical IT communication platforms.