Is Cisco All in on Hyper-converged?
I've wanted to write on the Cisco exclusive partnership with hyper-converged infrastructure (HCI) company SpringPath Inc. I wrote about SpringPath Inc. as part of my participation in the Storage Field Day 7 event. It's a smaller software only play. They do some interesting stuff with containers on the backend and the virtual storage system. There's debate on the impact of the Simplivity/Cisco partnership and Nutanix' market share. Both depend on if Cisco intends to integrate SpringPath software fully into its larger UCS Director data center strategy.
HCI alone is a commodity solution. Dell offers several partnerships; HPE is announcing a solution soon, and VMware is attempting to hijack the marketing term with their VSAN platform. From an enterprise IT perspective, I view HCI as a platform to provide and manage virtualized environments more efficiently. Another term, I like to use is to "provide pets faster." IT isn't fundamentally changing how IT provides services.
I've found one of the primary value propositions of the cloud for enterprises isn't the elastic nature of the platform. It isn't the endless list of services either. The value is the automation that's external to existing enterprise IT processes. The public cloud provides a greenfield for internal customers to bring up new projects quickly. It doesn't matter if public cloud providers provide API's or a console. The mere fact that a business unit can spin up a VM within seconds and have it available to deliver services over the Internet without red tape is the value add.
Elastic infrastructure that allows IT departments to scale out their physical infrastructure within hours or even minutes and deliver the services via a portal or API adds value. It becomes a strategic advantage if an organization can provide this agility while ensuring polices and regulatory controls are met.
Cisco has the potential to provide this level of integration with it's UCS Director platform and HCI powered by SpringPath's intellectual property. UCS Director is already a powerful orchestration platform for managing bare metal server deployment. UCS Director also has deep integration with Cisco's SDN platform. Couple these strengths with SpringPath for the storage and virtualization layer in addition to Cisco's Cloud capabilities and you see why passing up on EMC was potentially the right decision.
All of this is a big if. Cisco's relationship with SpringPath isn't an all in relationship. It doesn't look like Cisco executives are confident in their ability to execute in this part of the data center. I view the lack of a full purchase of SpringPath as an attempt to throw a solution against the wall and see if it sticks vs. a full on strategy.
I'm looking forward to seeing reference designs and use cases for SpringPath + UCS Director + ACI. It sounds like it has the potential to evolve how virtualized environments are built and consumed in the enterprise.
Share This Story, Choose Your Platform!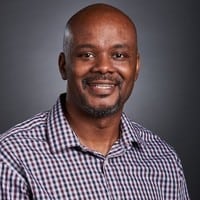 IT infrastructure subject matter expert (Cloud, Virtualization, Network & Storage) praised for transforming IT operations in verticals that include Pharma, Software, Manufacturing, Government and Financial Services. I've lead projects that include consolidation of multiple data centers and combining disparate global IT operations. "Three letter" Federal agencies have called upon me to lead the modernization of critical IT communication platforms.