Azure Stack: Microsoft's chance to show if Private-Cloud is a thing
For the past week or so I've been attempting to install Microsoft Azure Stack Preview into a VM on VMware's vCloud Air. I'll share that experience on the VirtualizedGeek.com channel once I either get it running or give up trying to get it running. I wanted to comment on the concept of Azure Stack and how Microsoft if Private-Cloud is a viable option for the enterprise.
Microsfting Cloud
Azure Stack is the next phase of Microsoft's Azure cloud play. Azure is going toe-to-toe with AWS in competing for the enterprise cloud market. From a pure revenue perspective, Microsoft and AWS may be comparable in size. As automation architect Tim Carr stated on a recent episode of The CTO Advisor Microsoft has done a good job of "Microsofting" everyone. By this, he means Microsoft's ability to include Azure credits in enterprise license agreements has given Microsoft a competitive advantage.
Customers find that when they look to develop a cloud strategy, Microsoft has the benefit of being pre-sold into the enterprise. Microsoft has used this approach over the years with Windows Server features such as WSUS for patch management and Hyper-V for virtual machine infrastructures. When customers find, they are ready to deploy virtualized environments Microsoft hopes Hyper-V is good enough.
Azure is better than good enough. I've heard mainly good things about their IaaS and PaaS offerings. From talking with others, I'm comfortable saying Microsoft Azure has the mindshare to be the number two option for public IaaS & PaaS cloud.
Microsoft is now leveraging their position as the number two Public-Cloud provider to move in the Private-Cloud. Private-Cloud management solutions include early players such as Eucalyptus, Abiquo, and CloudStack to the modern solution such as VMware vRealize and OpenStack. None of the previous solutions have exactly caught fire.
An argument is that the addressable market for Private-Cloud is pretty small. In the most recent Podcast, I talked to OpenStack expert Ken Hui. Ken commented how the majority of enterprise apps didn't require the scale-out nature of a cloud platform. It's my experience most customers are perfectly happy with self-service provisioning of virtual machines. Add the complexity of a platform such as OpenStack, it's fairly obvious to why Private-Cloud usage hasn't exploded.
Outside-In approach
Microsoft is using an outside-in approach. Microsoft has reached a point where Azure is a powerful Public-Cloud option. Using this position Microsoft is positioning Azure stack as simply an on-premises version of Azure. Microsoft's appeal vs. earlier solution is tight integration with the Public-Cloud solution and simple installation and a management.
Microsoft has shown videos of how Azure Stack is consumed using the same tools and interfaces as the Public-Cloud option. My personal experience attempting the install Azure Stack has been friendly to those familiar with installing and managing Windows Server. Most of the issues I've encountered are the same challenges I've encountered with typical Windows Server installs.
Conclusion
I can't say if Azure Stack will be successful. Microsoft is attempting to eliminate complexity as a road block to Hybrid-Cloud adoption. I believe Azure Stack will help answer the question if the demand for Private and Hybrid-Cloud is real.
Share This Story, Choose Your Platform!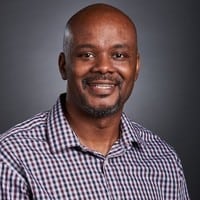 IT infrastructure subject matter expert (Cloud, Virtualization, Network & Storage) praised for transforming IT operations in verticals that include Pharma, Software, Manufacturing, Government and Financial Services. I've lead projects that include consolidation of multiple data centers and combining disparate global IT operations. "Three letter" Federal agencies have called upon me to lead the modernization of critical IT communication platforms.