Nearing the end of the traditional SAN
I've talked to a good number of non-traditional storage vendors over the past few months. The list of options includes more than x86 hyper-converged or Server SAN vendors. The number of Cloud-based storage vendors has increased. The number of choices has become diverse that it's time to ask the question seriously, "Is it time to ditch the traditional storage array?"
Decentralization of the Data Center
It's not the number of non-traditional vendors that's driving the question as much as the decentralization of the enterprise data center. Converged and hyper-converged systems are answering the call from customers for focused application solutions. Application owners look toward solutions such as Oracle RAC, that offers the full stack. The infrastructure in an Oracle RAC solution is designed to run a single enterprise application extremely well.
Options for the other end of the spectrum are available. Companies such as Scale Computing provide the full infrastructure stack for virtualized workloads. The cost of a Scale Computing cluster meets the budget and technical needs of a single large application. In a recent episode of The CTO Advisor podcast, I spoke to Scale Computing's Co-Found Jason Collier about their positioning. Application owners looking for full stack support look to solutions such as Scale Computing's platform.
Newer startups are getting into the application-centric full stack conversation. ZeroStack not only offers a full infrastructure stack that includes storage but a cloud platform to provide an API for cloud-native application development. Newer vendors are now able to compete with legacy vendors such as EMC because of the rapid change in application requirements.
Cloud-Native
So, the data center is being disrupted by the individual application. The data center is also being disrupted by Cloud applications. Specifically, the data center is being disrupted by the rise of the cloud-native application. Using infrastructure resources in an elastic manner is a trend I see continuing into 2016. One of the use cases newer software enabled solutions provided an API for storage.
If I can call an x86 solution legacy, an example of legacy x86 Server SAN is Falconstor FreeStor. FreeStor has all the services of a traditional SAN array. FreeStor offers deduplication, storage replication, continuous data replication, etc. All of the above features wouldn't mean much if the product didn't provide a full REST API. The API allows management of storage services directly from an application or through a cloud management platform such as OpenStack. Legacy use cases
What's left is legacy use cases case. Traditional block and NFS services that support data from an application such as Exchange and SAP will not go away anytime soon. The question CTOs and Architects must ask is how much value-add does legacy platform provide vs. Server SAN and Cloud-based solutions.
Cloud-based solutions such as ClearSky Data founded by storage industry veteran Ellen Rubin and Laz Vekiarides (Laz appeared on a previous CTO Advisor Podcast) offer alternatives for traditional workloads. With a local cache of hot data and an entirely redundant storage platform hosted in a metro-area point of presence (POP), ClearSky Data makes a case for highly available and high-performance storage services hosted in the Cloud.
Conclusion
The SAN use case isn't going anywhere anytime soon. The need to have a large SAN array has dissipated. The decentralization of the data center coupled with the growth of Cloud-Native applications has eaten away at the monolithic SAN architecture. As such enterprises should begin looking to diversifying their storage strategy to accommodate the underlying application and business drivers. There are now enough compelling options on the market to have a serious conversation about alternative strategies.
Share This Story, Choose Your Platform!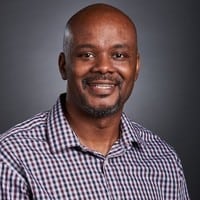 IT infrastructure subject matter expert (Cloud, Virtualization, Network & Storage) praised for transforming IT operations in verticals that include Pharma, Software, Manufacturing, Government and Financial Services. I've lead projects that include consolidation of multiple data centers and combining disparate global IT operations. "Three letter" Federal agencies have called upon me to lead the modernization of critical IT communication platforms.