What is Terraform 1.0? – CTO Advisor Road Trip interview with Ned Bellavance
The CTO Advisor Road Trip hits Philidelphia, PA. Keith visits Ned Bellavance's home. Ned is the founder of @Ned in the Cloud a company focused on technical education. Ned is an expert in Terraform and does a weekly video called Terraform Tuesdays. Keith and Ned discuss the release of Hashicorp's Terraform 1.0. If you are thinking Terraform has been out for years, you are correct. Ned has created a good deal of Terraform training content and explains the who and what of Terraform 1.0 in this podcast episode.
Follow the road trip https://thectoadvisor.com/road-trip
Share This Story, Choose Your Platform!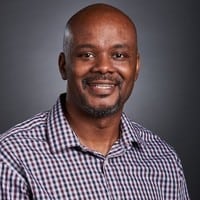 IT infrastructure subject matter expert (Cloud, Virtualization, Network & Storage) praised for transforming IT operations in verticals that include Pharma, Software, Manufacturing, Government and Financial Services. I've lead projects that include consolidation of multiple data centers and combining disparate global IT operations. "Three letter" Federal agencies have called upon me to lead the modernization of critical IT communication platforms.