Readout of Kubecon San Diego 2019 – With Alex Ellis of OpenFaaS
Kubecon had over 200-sponsors. All were scanning badges for sales leads, giving away t-shirts, and had booth raffles. Kubecon felt like a traditional enterprise conference walking the show floor. However, if Kubecon 2019 San Diego was your first opensource software (OSS) or Kubernetes conference, I'll forgive you if you walked away thinking you live in the stone ages. Keith and Alex discuss the comings and goings of Serverless and this conference.
Links
Share This Story, Choose Your Platform!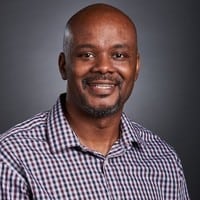 IT infrastructure subject matter expert (Cloud, Virtualization, Network & Storage) praised for transforming IT operations in verticals that include Pharma, Software, Manufacturing, Government and Financial Services. I've lead projects that include consolidation of multiple data centers and combining disparate global IT operations. "Three letter" Federal agencies have called upon me to lead the modernization of critical IT communication platforms.