Where's Bobby?
Long-time guest of the podcast Bobby Allen has left his role as CTO of Cloudgenera. Where did this cloud economist go? Was it to a vendor in need of cloud expertise such as Dell, VMware, or HPE? Or if you follow him on social media, you'll know that he is a fitness geekas well, so did he sign as a cornerback in the NFL? Well, it's something in-between. We also wax on about Pat Gelsinger leaving VMware for Intel and what it means for Intel and the industry at large. And it wouldn't be a podcast with Bobby without talking cloud workload economics and performance.
Share This Story, Choose Your Platform!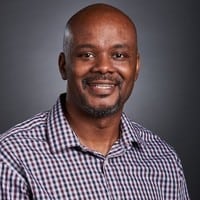 IT infrastructure subject matter expert (Cloud, Virtualization, Network & Storage) praised for transforming IT operations in verticals that include Pharma, Software, Manufacturing, Government and Financial Services. I've lead projects that include consolidation of multiple data centers and combining disparate global IT operations. "Three letter" Federal agencies have called upon me to lead the modernization of critical IT communication platforms.