VMware – Operationalizing Innovation
VMware's Chris Wolf is in a new role as VP of Advance Technology Group in the Office of the CTO. Chris' team is responsible for taking VMware's graduated innovation to customers to realize value. Keith sits down with Chris to get an idea of the projects that VMware has graduated and how they reach production with customer events, including how VMware enables its field to educate customers.
Share This Story, Choose Your Platform!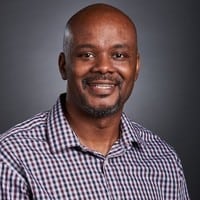 IT infrastructure subject matter expert (Cloud, Virtualization, Network & Storage) praised for transforming IT operations in verticals that include Pharma, Software, Manufacturing, Government and Financial Services. I've lead projects that include consolidation of multiple data centers and combining disparate global IT operations. "Three letter" Federal agencies have called upon me to lead the modernization of critical IT communication platforms.