Telemetry Data in the Public Cloud
Wouldn't it be great to get the same telemetry data from VM's hosted in the public cloud that you can get from systems in the private data center? In theory, Cloud architects and engineers receive valuable data that could help in battling noisy neighbors and other performance challenges. What's the reality? In reality, according to Intel Cloud Architect Josh Hilliker, many AWS workloads provide the type of telemetry data you receive from your on-premises systems.
Sponsored by Intel
Video Version – https://thectoadvisor.com/episodes/telemetry-data-in-the-public-cloud/
Share This Story, Choose Your Platform!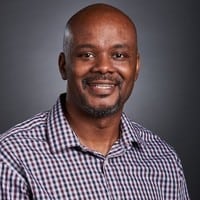 IT infrastructure subject matter expert (Cloud, Virtualization, Network & Storage) praised for transforming IT operations in verticals that include Pharma, Software, Manufacturing, Government and Financial Services. I've lead projects that include consolidation of multiple data centers and combining disparate global IT operations. "Three letter" Federal agencies have called upon me to lead the modernization of critical IT communication platforms.