Replay – The Uber(lization) of Enterprise IT – CTO Advisor 113
The conversation around if cloud vs. private data center cost has come around yet again. Instead of producing another podcast on the topic, we decided to replay a conversation from December 2018 during AWS re:Invent with Bobby Allen, CTO of Cloudgenera. Keith and Bobby discuss the importance of collecting useful data to decide on workload placement. They then discuss the overall value of public cloud vs. private data center.
Share This Story, Choose Your Platform!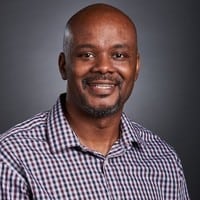 IT infrastructure subject matter expert (Cloud, Virtualization, Network & Storage) praised for transforming IT operations in verticals that include Pharma, Software, Manufacturing, Government and Financial Services. I've lead projects that include consolidation of multiple data centers and combining disparate global IT operations. "Three letter" Federal agencies have called upon me to lead the modernization of critical IT communication platforms.