Quietly Judging with Amy Lewis – CTO Advisor 091
Quietly judging our way into this week's CTO Advisor Podcast, this week's guest is Amy Lewis of The Geek Whisperers fame. This is a dual posted podcast as it's the first VirtualizedGeek episode as we begin talking careers over on virtualizedgeek.com. We've often wondered about Amy's career journey. She went from publishing to being a Marketing Director at a large publically traded software company. How did she make the jump? What advice can she give to others wanting to make a similar jump?
Show Notes
04:00 – Yes and? Amy's first transformation
05:00 – Posterchild for women in tech (CloudCast Podcast Episode)
09:00 – Getting that full-time or getting fired
13:30 – Why pivot a 2nd time?
17:00 – The value of mentorship
22:30 – The importance of doing what drives you
Share This Story, Choose Your Platform!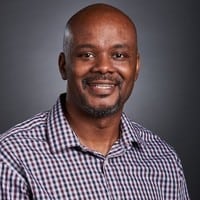 IT infrastructure subject matter expert (Cloud, Virtualization, Network & Storage) praised for transforming IT operations in verticals that include Pharma, Software, Manufacturing, Government and Financial Services. I've lead projects that include consolidation of multiple data centers and combining disparate global IT operations. "Three letter" Federal agencies have called upon me to lead the modernization of critical IT communication platforms.