Public Cloud Workload Repatriation – CTO Advisor Podcast 120
Replay of the session from the CTO Advisor Virtual Conference.
In this expert panel, our guests will tackle the concept of public cloud workload repatriation. It is a thing but who big of a thing and what are the primary drivers for moving workloads from the public cloud back to the private data center. Join Keith Townsend as he engages Jo Peterson, Tim Crawford, Bobby Allen, and Matt Wallace.
Share This Story, Choose Your Platform!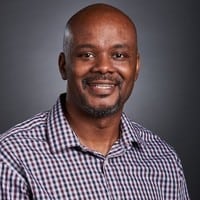 IT infrastructure subject matter expert (Cloud, Virtualization, Network & Storage) praised for transforming IT operations in verticals that include Pharma, Software, Manufacturing, Government and Financial Services. I've lead projects that include consolidation of multiple data centers and combining disparate global IT operations. "Three letter" Federal agencies have called upon me to lead the modernization of critical IT communication platforms.