CTO Adovisor 100: Bare Metal Cloud
RackN CEO Rob Hirschfeld (@zehicle), joins the CTO Advisor for episode 100!!! (Sorry Chad, we'll get you on for a ceremonial episode 100). With the growth in interest for VMware Cloud on AWS and AWS bare metal cloud, what is the market for bare metal cloud and automaton? Rob attempts to argue the value of bare metal automation. Rob makes the argument for Fry Cooks racking and stack at the edge. The conversation is wide ranging to why OpenStack didn't work and Kubernetes at the edge.
Show Notes
Share This Story, Choose Your Platform!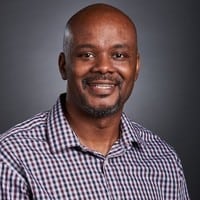 IT infrastructure subject matter expert (Cloud, Virtualization, Network & Storage) praised for transforming IT operations in verticals that include Pharma, Software, Manufacturing, Government and Financial Services. I've lead projects that include consolidation of multiple data centers and combining disparate global IT operations. "Three letter" Federal agencies have called upon me to lead the modernization of critical IT communication platforms.