HPE, VMware, Cisco & Dell need to change the conversation
Coming off of DellEMC World, HPE Discover and Interop, I'm convinced that legacy IT infrastructure companies need a reset. Today, AWS and Google are having conversations directly with the consumers of technology. It's ironic that the theme of digital transformation is to remove friction in a business relationship. Shopping online is disrupts brick and mortar because online shopping removes friction.
The same can be said of enterprise IT. AWS, Google Compute and Azure all remove the friction of IT consumption. AWS' relationship is with the end consumer of technology and not a go between. If you look at the failed cloud projects from HPE, VMware and Cisco, they all missed the target consumer. All three solutions were geared toward the enterprise IT organization vs. the end user of the service.
Legacy vendors will continue to have the same problems until they change the nature of the relationship. Granted, it's easier said than done to change that relationship. I talk about one of those challenges in my live CTO Coffee Chat.
Share This Story, Choose Your Platform!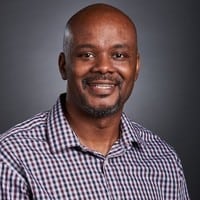 IT infrastructure subject matter expert (Cloud, Virtualization, Network & Storage) praised for transforming IT operations in verticals that include Pharma, Software, Manufacturing, Government and Financial Services. I've lead projects that include consolidation of multiple data centers and combining disparate global IT operations. "Three letter" Federal agencies have called upon me to lead the modernization of critical IT communication platforms.