Exit Strategies for Leaving a Big 4
So, you read my blog post and decided to go work for a Big 4. Your life is one airport after another, and you've sat in board rooms discussing tough challenges with Fortune 50 senior executives. Or, you are still sitting on the edge on deciding to accept that offer from a Big 4, and you are curious as to your exit options. I'll talk through your options on this post.
Option 1: Staying
If you love the life of working at a Big 4, there's no reason you have to leave. Well, almost no reason to leave. I've heard some Big 4's take different approaches to the up or out mantra. If you aren't familiar with the up and out concept, let me explain. You either get promoted in a reasonable amount of time, or you get pushed out of the firm. If you are below the Director level and aren't moving up based on a typical progress chart, then you will be moved out.
Not every firm takes this view. When I worked at PwC, I knew Managers who had been with the firm in the same role for nine years and had no intentions of moving up or out. You need to understand your firm's culture and prepare for an exit if you don't plan on going past the manager level.
I believe there's value in creating a table that denotes the type progression of a career. The below information assumes an individual who has spent their entire career at a Big 4. Outside experience skews the table. Note: These are based on PwC levels as that's where my knowledge originates.
Associate – Entry Level with 1 to 3 years experience.

Senior Associate – Experienced with 3+ Years

Manager – Experienced with 5+ Years

Director – Experienced with 8+ Years

Partner – Experienced with 12 + Years
The numbers get a little fuzzy at both Director and Partner. Some people reach each level at varying degrees. I've seen entirely competent managers stay at the manager level for 5 or more years before reaching Director.
I've had friends that have had long careers at both the Manager and Director levels. Ultimately, if you have an extended career, it's to reach the goal of Partner. I don't know if I could explain the life of a Big Four partner with the correct amount of weight. It's been described to me as the equivalent to a CEO for a mid-sized to a large company. I haven't met a PwC Partner that I wasn't impressed. Partners have driven and, focused personalities. They've also sacrificed a great deal more than I can comprehend to achieve the height of their profession.
If you are satisfied with the balance of your existing role and your personal life, you may want to consider moving over to another Big 4 or boutique. Once you have Big 4 experience, getting a job with another firm is pretty easy.
Option 2: Leaving for Industry
Leaving for "industry" is one of the questions I get a lot. One of the most common questions is at what level should someone wait to leave for an industry job. I don't believe it's that cut and dry. If you read my previous post, you'd recognize getting promoted at a Big 4 isn't just about your number of years of experience and your productivity.
Sometimes you can get stuck behind a logjam of talent in your practice. If a practice has experienced explosive growth in recent years, getting stuck at a certain level is a common challenge. Focus on the type of work and exposure you've had on projects. With that said, here are some templates we consulting types like to create and read.
Associate
You're drinking from the firehose at this level. You don't have a ton of experience, but you find that you receive a great deal of authority solely based on the brand of the firm. You'll find that customers think highly of your recommendations even if you aren't sure. The reputation is both good and bad. The bad is that you still only have a couple of years of experience. There's a lot you still don't know. However, you have a leg up on your peers from industry. You've been exposed to more challenges than most people see in their entire careers. You've gotten face time with customer Directors and Senior Managers. After a couple of years with a Big 4, feel comfortable applying for jobs that require five years of experience.
Sr. Associate\Manager
This is the wild card role. If you have experience outside of a Big 4, you can find yourself in anything from a Senior Analyst/Subject Matter Expert to a Director of a group. On the high-end of a manager, I've seen people take SVP roles within large American banks.
At this level, it's all about what you've accomplished in your assignments in a Big 4. If you are a manager that has only performed staff augmentation for five years, then don't expect that big SVP role. However, if you are a Sr. Associate that managed a team of 5 to 10 people on a high-profile project, then you may find yourself being offered a director's job in a Fortune 500.
Focus on relations while you are at the firm. At the Sr. Associate and Manager level, you are exposed to client SVPs. Your Rolodex may give you the ability to simply make a phone call when a position with a previous client becomes available.
Director
I don't need to give Directors advice on where to go. For the rest of us that are curious, a successful director can lead an extensive practice at boutique consulting house or become the CFO/COO/SVP of a Fortune 500 company.
Conclusion
When you go through the orientation at a Big 4, they will talk about the power of your network and relationships. It's more than lip service. Similar to going to an Ivy League school, the exit opportunities are all about your network and relationships. There is a great deal of power behind a Big 4 brand. It will open doors that were previously closed in your career. It's also important to control your career while at a Big 4. If your ultimate desire is to gain experience and leave for a job in industry, then stay focused.
Make sure you stay staffed on projects that focus on your interests. It's the job of your managers and directors to ensure you are billing. It's your job to make sure you are doing work that will benefit the firm, its client and your career.
Share This Story, Choose Your Platform!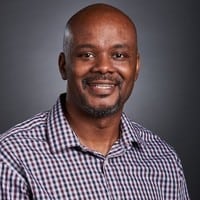 IT infrastructure subject matter expert (Cloud, Virtualization, Network & Storage) praised for transforming IT operations in verticals that include Pharma, Software, Manufacturing, Government and Financial Services. I've lead projects that include consolidation of multiple data centers and combining disparate global IT operations. "Three letter" Federal agencies have called upon me to lead the modernization of critical IT communication platforms.